FOAMING ALCOHOL HAND SANITIZER & DISPENSER
PURCHASE 6 BOTTLES OF SANITIZER AND GET A DISPENSER FREE!
USE COUPON CODE FREEFOAM AT CHECKOUT



After you handle raw chicken and meats - SANITIZE!!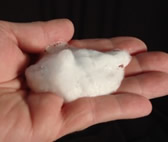 Aero® First is a non-aerosal alcohol based foaming hand sanitizer that eliminates >99.9999% of germs. This product has a no-rinse formulation and is ideal for the foodservice industry.
Foam sanitizer provides over 1400 shots per cartridge - which means 1 liter goes a long way.
Ideal for healthcare facilities or where sanitizing is crucial.
Effective against E coli, salmonella, MRSA & VRE, various fungi and enveloped viruses.
---