CRYSTAL CLEAR POND TINT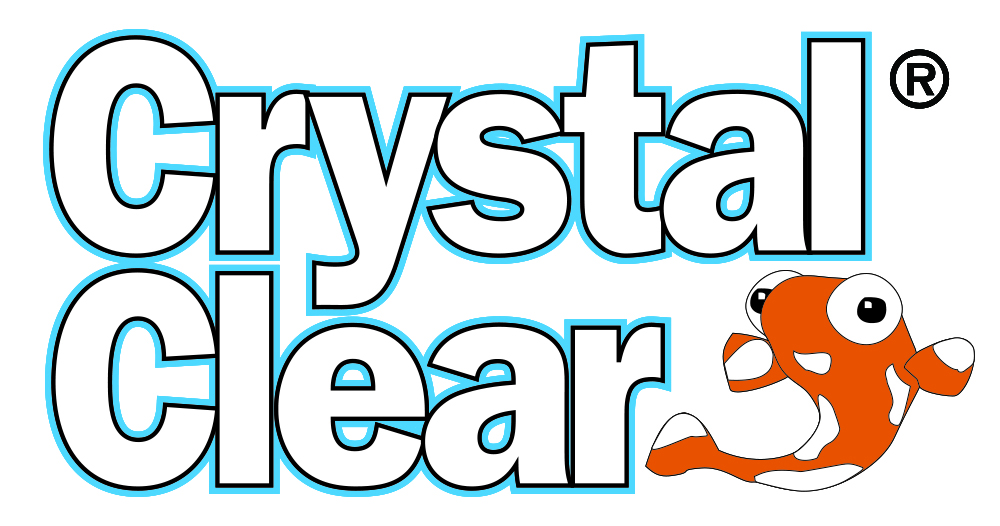 CrystalClear Pond Tint turns your pond an alluring shade of blue to help photosynthesis from occurring within your pond. This will help keep algae from forming, provide safety for fish from predators and will help keep the water on hot summer days. CrystalClear Pond Tint is a mild dye that is not overpowering, so that you will still be able to see your fish. It is designed to function more like a car window tint instead of a complete cover.
Helps keep water clear

Filters sunlight to cool pond water

Non-toxic
Safe for fish & plants



8 ounce bottle treats 8,000 gallons
1/2 Gallon bottle treats 32,000 gallons
Gallon bottle treats 64,000 gallons

Directions For Use
Apply CrystalClear Clarity Max Plus over the surface area or around the perimeter of the pond in dry form. Be careful not to let product dust plant coverage. Immediately after application the pond may become cloudy. This is a normal process and should clear within 24-48 hours. Allow 3 to 4 weeks for the pond to balance.

CrystalClear Clarity Max Plus will break down and reduce pond debris, thus making it easier to remove by pond filtration systems. Field experience shows that this product works best in ponds from 500 - 8,000 gallons, however very good results have been recorded on much larger projects (16,000 - 500,000 gallon ponds).