LAUBE RUB-A-DUB OATS BATH TREATMENT

Rub-a-Dub Oats™ is a bath treatment that contains soothing natural colloidal oatmeal (so it will not clog your drain), Aloe Vera, pro vitamin B5, and Alantoin (Comfrey extract).

When dispersed in water, this powder forms a soothing milky bath.

Rub-a-Dub Oats™ can be used directly on skin to protect and help relieve minor irritations and itching.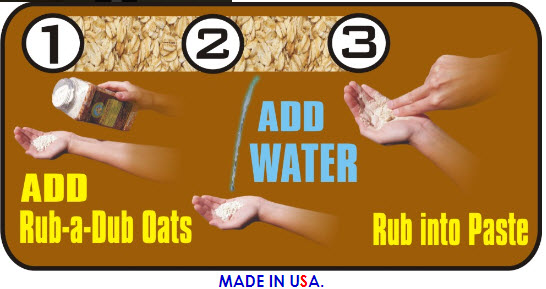 Try it as a gentle daily facial cleanser. There is no other product like it. Doctor recommended Rub-a-Dub Oats™ is super safe for infants yet great for adults and pets too.
---