SALMON MARROW BITES
WILD PACIFIC
These bite sized crunchy dog treats are packed full of beneficial omega 3 fatty acids. Your pooch will not be able to resist this tempting dog treat.
Wild Pacific Salmon Bites from Snack 21 are small salmon marrow bites in a 1.76 oz resealable zip lock bag, perfect for small to medium sized dogs.
Made from only wild-caught salmon with no by-products, fillers, or artificial ingredients.
A good source of natural omega 3 fatty acids, protein, and vitamins.
Contains absolutely no additives, preservatives, coloring, or artificial flavoring.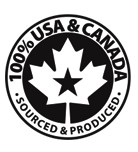 1.76oz Bag

---