NITEHOWL LED SAFETY NECKLACE
RED

PUT THIS RING AROUND ROVER AND NEVER LOSE HIM OUTSIDE AGAIN!

Fits neck sizes 12" - 27"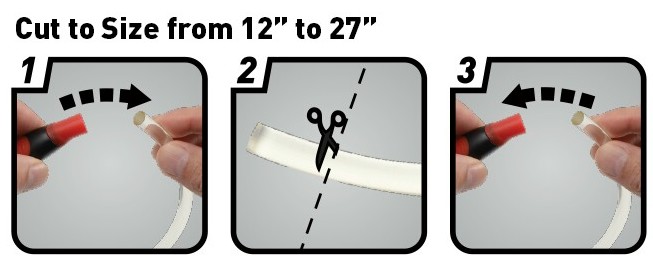 Illumination has come full circle, literally.

The NiteHowl LED Safety Necklace is made with a flexible polymer tube, illuminated by two bright red LEDs, that simply slides over your dog's neck for hours of nighttime fun & safety.

Trim the tube to a custom fit, give the button on the durable, weather resistant housing a quick press, and the entire collar lights up a full 360 degrees, making your dog clearly visible from all angles, coming and going.

2 Bright Red LEDs

360 degree illumination

Battery life - 60 hours

Weather resistant

2 Modes - solid or flashing - great for differentiating more than one NiteHowl-wearing dog.

Keeps you and your buddy seriously safe on those after-hours walks, romps in the park, and campsite moon-howling sessions.