D-FA SUB WOOFER ACTIVITY JACKET
Size PETITE 1
Spine Measurement: 12" - 14"
Weight: 8 - 20 lbs

COLOR : Red / Black
Don't let wet, cold, windy or snowy weather stand between you and an outdoor adventure with your furry playmate. The laminated fleece of the Sub-Woofer barks in the face of wind and snow and its reflective detailing lights up the darkest of winter days at the park.
Features:
Soft shell fabric is light and stretchy for an athletic fit and freedom to play
Hydrotex fabric is wind-proof, water resistant to 5000mm and resists becoming covered in snow
Reflective detailing for visibility
Cut-away shoulder panels and D-fa's Fit-To-Move Design allows for a tapered fit on most body shapes, even the funny ones
Easy on-off locking buckles; no velcro, sleeves, zippers or d-fa-difficult fastenings
Easy care machine wash and fast drying time
Wear it:
Out in the snow and ice
On cold days
Camping out overnight in cold or damp conditions
For dogs prone to joint stiffness related to cold
Made from light-weight, elasticated fabric which affords a snug fit with some flexibility to accommodate broad shoulders and narrow waists. Gives an athletic fit which is great for active dogs.

Construction:
Outer: Hydrotex Soft Shell Laminated Fleece
Fastenings: Duraflex Rock Lockster Cam Locks Buckles

Made In: New Zealand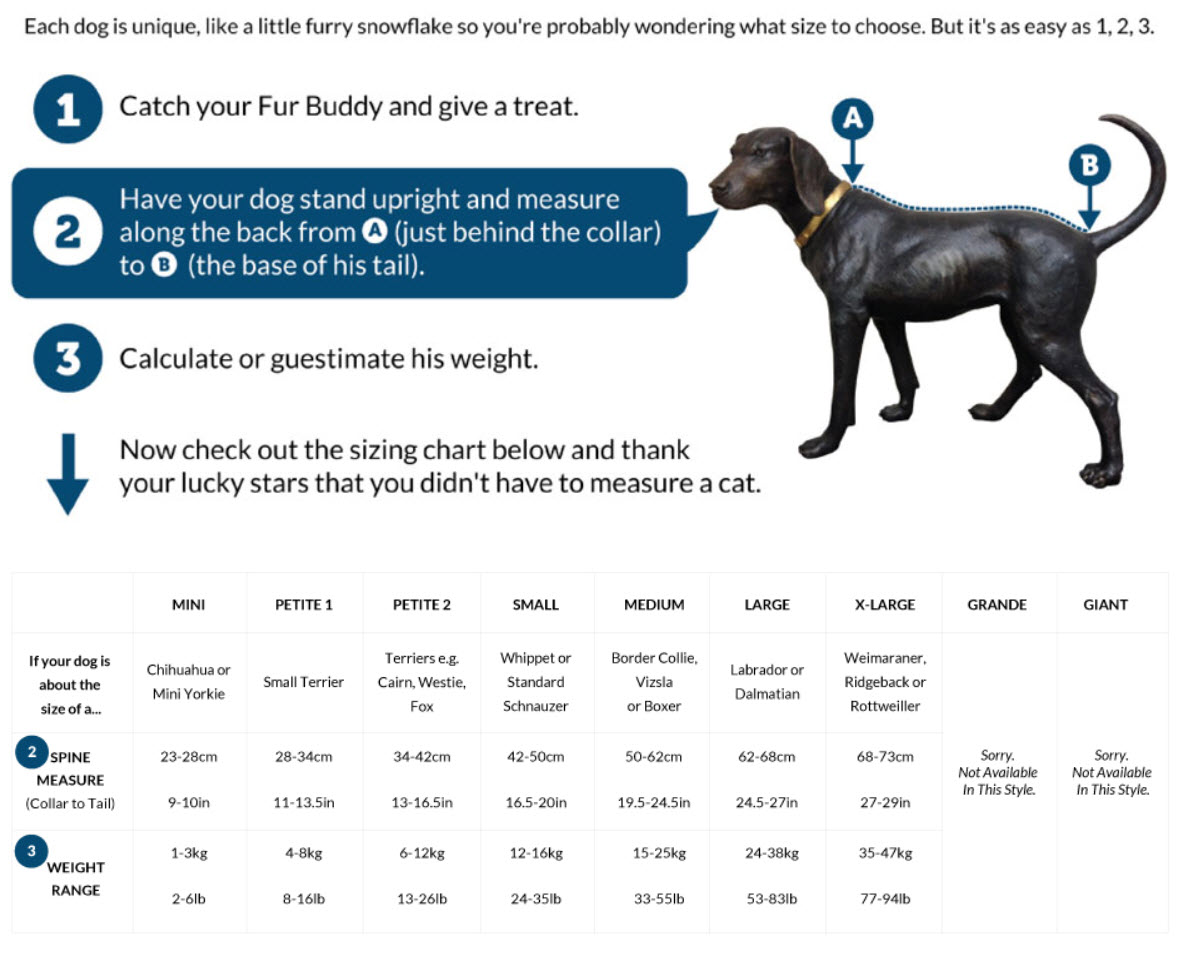 Specifications
Care: Let it breath in the fresh mountain air as much as possible to keep smelling as fresh as possible. Machine or hand wash in mild detergent or soft-shell specific washing products. Do not use fabric softener. Line dry. Treat with soft-shell suitable re-waterproofing solutions e.g. Nikwax as required.